Working for the Department of Transportation (DOT) requires you to carry out safety-sensitive functions that require complete sobriety.
Whether you're a coast guard or long-distance driver, DOT safety-sensitive duties require an employee of the DOT to be clear-headed and unimpaired so that the public's safety is ensured.
That's why drug and alcohol testing at the DOT is extremely important.
A positive drug test result can lead to a variety of consequences from employers, depending on if you're a current employee or you're an aspiring employee who has failed a pre-employment drug or alcohol test.
In this article, we will answer the essential questions about failing a DOT drug or alcohol test.
Failing a DOT Drug Test
Anyone who is offered a job by the Department of Transportation will be required to attend a pre-employment drug test. This applies to all jobs that are under the DOT umbrella. That means everyone from school bus drivers to CDL drivers needs to go through the drug and alcohol testing process. The DOT can also require an employee to take a random substance test at any time.
Depending on the type of position that you have, you will either take a 5-panel or a 10-panel drug test.
The person who is in charge of the process is called a medical review officer (MRO)1.
If you've already received a positive result, then you might ask one of the following questions:
What Happens If You Fail a DOT Drug Test?
If you are a current DOT employee and get confirmation of a positive test in DOT drug testing, you'll be immediately removed from safety-sensitive duties. This could be a permanent removal from your job, depending on employers and the rules and regulations in place for your own employer.
Employees will then be given the names of local substance abuse professionals by your MRO who has access to a database of SAPs. Before you can regain your safety-sensitive position, you will first need to be evaluated by a qualified substance abuse professional (SAP).
You will then undergo a treatment process, which could involve seeing a professional therapist or visiting a rehabilitation facility.
After the SAP has given you a follow-up evaluation and is happy that you have successfully completed the rehabilitation process, the SAP will recommend a return to duty test. If you pass, then you can return to your safety-sensitive position.
Over the next 12 months, you will undergo regular follow-up tests for your company, and these follow-up tests can continue for the next five years or as long as you continue to work in the transportation industry for the DOT. Follow up testing might be directly supervised.
Will I lose my CDL if I fail a drug test?
In a nutshell, no. But you will no longer be able to work for DOT employers until you have gone through the correct procedure, which is referred to as the 'Return to Duty Protocol'.
Can you refuse a DOT drug test?
The DOT takes drug use and alcohol abuse extremely seriously. Refusal to attend DOT drug tests will be treated as a positive result, which means that you may have your job offer rescinded or, if you are an employee, you will need to go through disciplinary proceedings. Work at the DOT is described as being 'safety-sensitive', and all safety-sensitive positions cannot be done by anyone suspected of substance abuse. For example, CMV truck drivers under the influence could cause major accidents if under the influence of drugs. Refusals amount to positive drug test results.
Does a failed drug or alcohol test go on your record?
Yes, it will go on your record for three years.
Will trucking companies in the United States hire after a failed drug test?
If you have lost your CDL, you will not drive anything over 26,001 lbs. Some companies refuse to hire drivers who have failed substance tests in the past. You may be able to get a job in a trucking company office, though.
How Often do Truck Drivers Get Drug Tested?
As a truck driver for the DOT, you will be required by employers to undergo DOT drug testing before being offered a position. A truck driver whose employer is the DOT will also need to undergo a drug and alcohol test if there is reasonable suspicion that the driver is under the influence of psychoactive substances. This could be substances such as amphetamines, cocaine, PCP, marijuana, opiates, hydrocodone, prescription medication, and alcohol.
Testing regulations are different depending on the employer, but random drug testing is common within the DOT, especially within the smaller government agency, the Federal Motor Carrier Safety Administration (FMCSA). The FMCSA might request compliance with substance and alcohol tests more regularly than the DOT.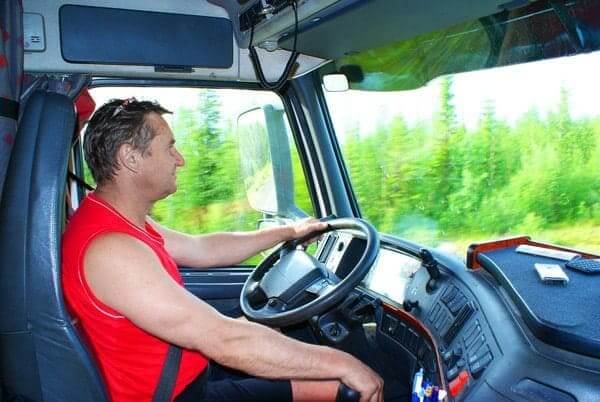 What is DOT Post-Accident Testing?
If you work for employers that fall under the DOT umbrella and you're in an accident, then your employer will require compliance with post-accident substance testing. You will need to provide a specimen – often urine samples – for drug testing within 32 hours after the accident. A breath test will also be done as a screening procedure for alcohol intoxication, and this needs to be done within 8 hours.
What Does a Substance Abuse Professional (SAP) Do?
An SAP is also known as a Substance Abuse Professional. Their employer will ask employees who fail DOT drug testing to visit an SAP for treatment. SAPS will be in charge of your return-to-work process. SAPS will propose the treatment for personnel who have received positive results. An SAP will guide DOT employees through the return-to-duty process, checking on treatment, offering a regular evaluation until the individual is ready for a return-to-duty test. An SAP can be a doctor. An SAP can also be a psychologist or social worker. In some cases, an SAP will be a counselor. Your SAP will also be involved in follow up testing after treatment.